The General Area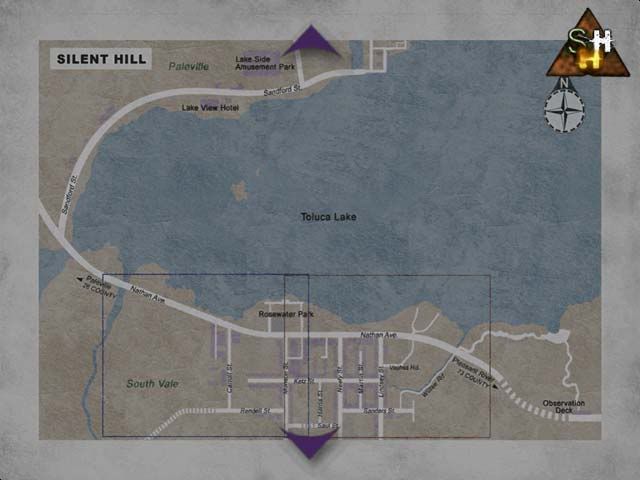 South Vale neighborhood (normal world), part one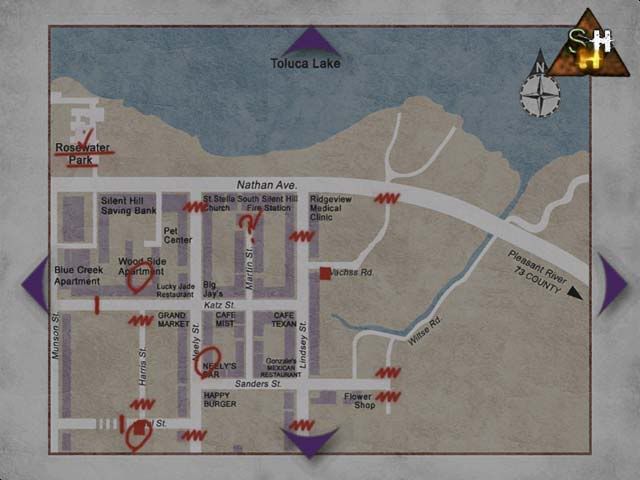 South Vale neighborhood (normal world), part two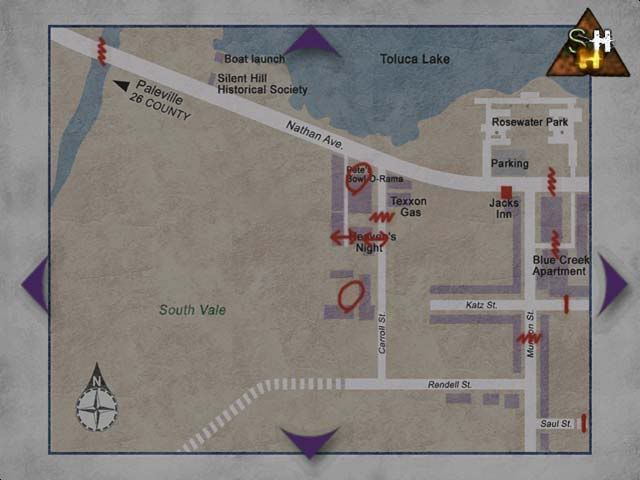 South Vale neighborhood (nightmare world), part one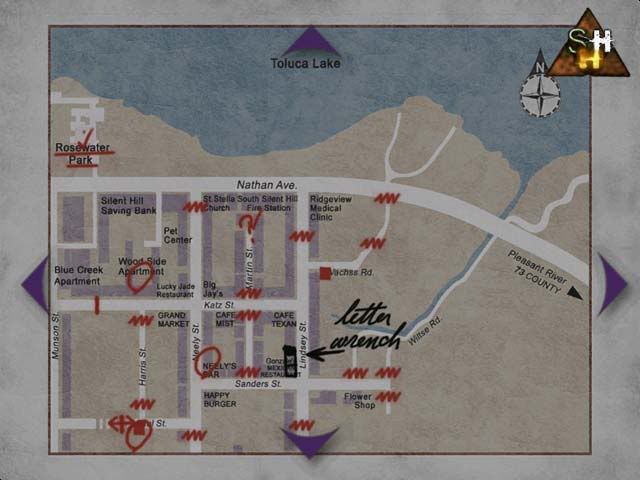 South Vale neighborhood (nightmare world), part two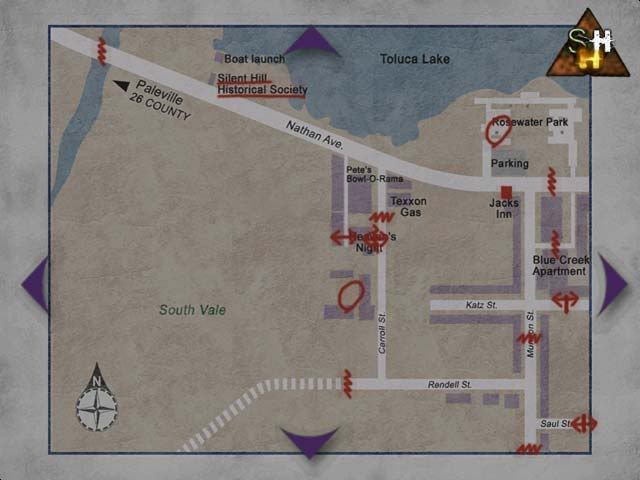 Resort Area (both worlds)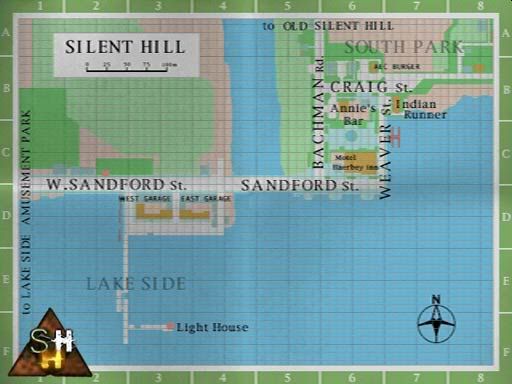 Old Silent Hill (both worlds)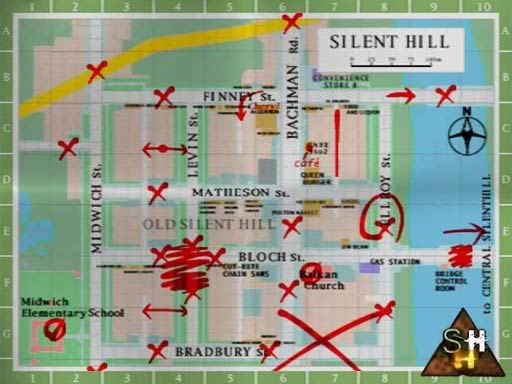 Central Silent Hill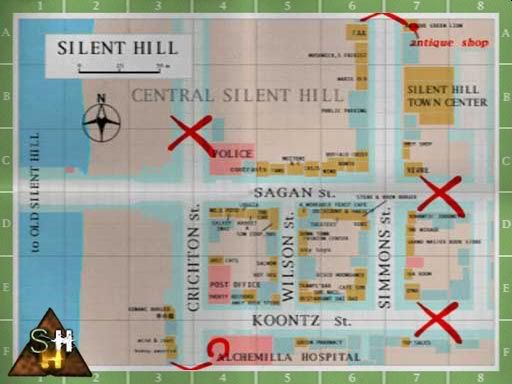 At this time, a map of the Lakeside Amusement Park, where the Order's headquarters are actually located is not available. One will be scanned or created soon. The Wish House, the orphanage where many of the children grew up, has burned down, but its ashes are located southwest of the lake itself between the South Vale and Paleville neighborhoods. The Water Prison is also located deep within the woods as is Toluca Prison.

Neighboring towns include Brahms and Ashfield. Silent Hill is located in Maine.

Hope you pack good walking shoes.